WHETHER YOU PRACTICE PARKOUR, ATTEND SCHOOL OR SIMPLY TRAVEL, THERE IS NO GREATER COMPANION FOR YOUR EXPERIENCES THAN A RELIABLE BAG.
One of the good things about parkour is that relatively little gear is needed to practice. When practicing parkour, it is common to move from one location to another. This makes carrying anything you want with you at a certain location, but not necessarily in your pockets . This is where having a good parkour bag comes into play.
The goal of a backpack thus is to keep your items together and provide a way for you to transport them easily place to place.
Features:
300D durable polyester
Frontal secondary compartment with internal organization
Spacious primary compartment with internal slip pockets
210D printed lining with logo
Ergonomic shoulder straps and carry handles for maximum weight support.
Padded back with embroidery logo for maximum comfort
Hidden number 8 nylon zipper.
Tablet internal pockets
Dimensions: 41H x 30W x 17L cm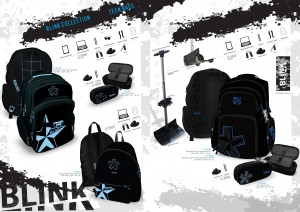 722550B
Square Pencil case with compartments inside
Size: 20W x 10H x 5L cm